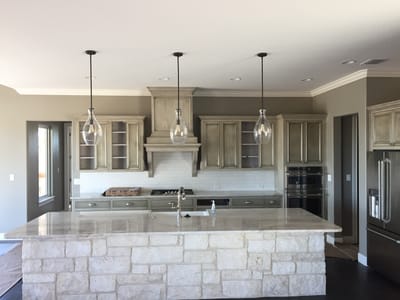 Watson Cabinets was started 11 years ago, however our senior partner has been building houses and cabinets since 1977. Born from a desire to give our clients a superior product in quality and customer service, and an effort to simplify as well as provide a great service to our contractors. We strive to provide the kind of service and quality that can only be found in a small cabinet shop.
We are small, just my brother and I. We are simple shop with no CNC machines. All the machines we have are still run by hand. Each job we do is unique so we do not build modules, but complete cabinets tailored to fit your house.
We desire to give a great product for a fair price. We work with the design of the cabinets until they are just right before ever cutting one piece of lumber. Many times, we spend as much time on designing the cabinets as we do building them to ensure you have exactly what you want.
Don't get lost in the big cabinet companies, come to us and be a valued client instead of a number, a face and a friend instead of just another job.